Category Insights
Cheers to great sales. It is really important that independent retailers focus on the beers, wines and spirits category for the summer months, and here's why:
With warmer summer days fast approaching, the licensed category should be an important focus. Whether lockdown restrictions have lifted or not, consumers will continue to turn to their local convenience store for what they need to avoid travelling and large gatherings.
Trends
Independent symbol groups saw an increase in drinks sales in March of 16.7%1. Wine, spirits and beers are all in growth, with a rise in sales of non-alcoholic beer and flavoured alcoholic beverages. This is a sign to keep shelves stocked with flavoured ciders, such as Strongbow Dark Fruit, wine, such as Echo Falls Red Fruit Fusion with Raspberry & Cassis, and spirits, particularly Gordon's pink gin as this remains a bestseller.
Spirits
Gin is still popular, however, rum is tipped to be the next big trend. Focus on bestsellers such as Bacardi and try mixing it up with flavoured varieties, such as Dead Man's Fingers, and spiced variants, such as Captain Morgan Spiced Gold Rum. Use the Plan for Profit core range as a guide to make sure you have a good range of the bestselling and most recognisable brands on shelves. Partner with suggestions for cocktail ingredients, such as tonic water, soda, lime cordial, cola and lemonade, to help inspire customers.
Beers, ciders & craft ales
Focus on the bestsellers and you can't go wrong. With customers likely to shop less frequently, stock up on larger packs of cans or bottles to see them through until their next shop with you.Make space in your chiller for larger packs for customers to enjoy a chilled drink when they get home.
Low and no-alcohol
The trend for no and low-alcohol drinks continues to grow with around one in five adults in the UK now teetotal2. Offer branded no and low-alcohol options such as Coors Light and Heineken 0.0 and make sure you use point of sale to signpost customers to your selection. For more health-conscious shoppers, offer fresh fruit juice and smoothies too – click here to contact a great smoothie supplier on Unitas Wholesale Drop Shipment.
Go premium
With customers unable to go out, they may be tempted to upgrade their purchases. Showcase your premium range of craft ales, wines, sparkling wines and spirits in the chiller and behind the counter at eye level to grab attention. Remember to mention it on social media too.
Chilling
Keep a selection of alcoholic and non-alcoholic drinks in the chiller for customers wanting to drink when they get home. Impulse purchases will decrease during this time, so make space in your chiller for larger packs by closing down your range of single bottles.
Convenience stores saw a boost in drinks sales, with independents seeing market share rise from 13% to 30% year-on-year (Kantar)
To help customers who may prefer not to leave the house to shop with you, could you offer a home delivery service? Support your community and show them they can rely on you for all their shopping needs
Shout about your availability and offers on social media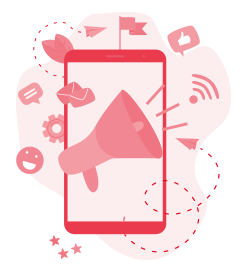 For further information on how to maximise your sales in this area, please click on the downloads and tools below.
< Back